SUNDAY SEPTEMBER 10, 2017 5:00 p.m. to 7:00 p.m.
While enjoying a pasta dinner
Meet Temple members, make new friends

Meet our Rabbi

Catch up with friends

Learn about our programs ranging from Chai Baby, Religious School, our SEFTY Youth Group, Post Confirmation, Adult Education, FAAB – Free As A Bird, our new Retirement Group L'Chaim, Social Justice Group and Social Justice opportunities.

Meet members of the Temple's Board and find out what is happening and where you can volunteer.

We will be having lots of fun activities for all ages.

Snowie the Snowcone truck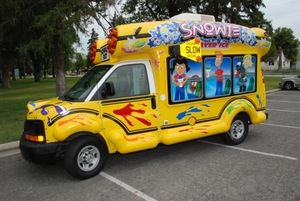 Thank you Joanna Schlansky, Realtor, CRS, CBR, SRES – SHOWCASE OF HOMES, for sponsoring Snowie.