Temple Shalom Emeth: A Welcoming Reform Jewish Community in Burlington Massachusetts
We are a vibrant and welcoming Reform Jewish congregation. We provide a rich spectrum of opportunities for our members to express their Judaism through worship, education, music, community service, and social events.
Our community gathers weekly for Shabbat Services.  Please refer to our calendar for dates and times.
Check Out Our Music Video: SHALOM!
High Holy Day Services Schedule
Sunday, Sep 9th 7:30pm Erev Rosh Hashanah Service
Monday, Sep 10th 9:30am Rosh Hashanah Family Service
Monday, Sep 10th 12:00pm Rosh Hashanah Adult Service
Tuesday, Sep 11th 10:30am Rosh Hashanah Second Day Service
Tuesday, Sep 11th 5:00pm Taschlich Service
Friday, Sep 14th 7:30pm Shabbat Service
Tuesday, Sep 18th 7:30pm Kol Nidre Service
Wednesday, Sep 19th 9:30am Yom Kippur Family Service
Wednesday, Sep 19th 12:00pm Yom Kippur Service
Wednesday, Sep 19th 4:30pm Yom Kippur Ne'ilah Service
Friday, Sep 28th 6:30pm Sukkot and Consecration Shabbat Service
High Holy Day Information
The Religious and Ritual Committee, along with the Rabbi and Cantorial Soloists Don Levey and Ben Silver are working hard planning for the High Holy Day season, to ensure that you have a spiritual and uplifting High Holy Day experience. 
Please click here to get all details for your participation in this year's High Holy Day worship.
Upcoming Activities
Sunday, Sep 23rd  11:00am  Sukkah decorating
Sunday, Sep 23rd  7:00pm  Temple Board Meeting
Monday, Sep 24th  12:30pm  L'Chaim Lunch
Friday, Sep 28th  5:45pm  Temple Community Dinner
Sunday, Sep 30th  7:00pm  Temple General Meeting
Rabbi Abramson in the News
Spiritually Speaking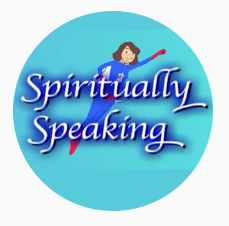 Join Rabbi Abramson as she zooms in on the colorful faith traditions in Burlington and beyond.

Rabbi Rocketpower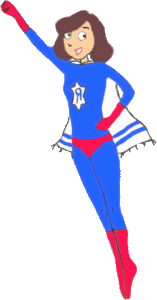 Did you know that our rabbi is the author of the Rabbi Rocketpower series of children's Jewish holidays books?
She is the first-ever female rabbi superhero.
Oy vay! Up, up and away!