Temple Shalom Emeth: A Welcoming Reform Jewish Community in Burlington Massachusetts
We are a vibrant and welcoming Reform Jewish congregation. We provide a rich spectrum of opportunities for our members to express their Judaism through worship, education, music, community service, and social events.
Our community gathers weekly for Shabbat Services.  Please refer to our calendar for dates and times.
Check Out Our Music Video: SHALOM!
Temple Shalom Emeth Presents Noah's Ark Paws For Shabbat Service
2019-2020 Temple Annual Appeal
Upcoming Services
Friday, Jan. 17th, 7:30 pm, Simply Shabbat Service
Friday, Jan. 24th, 7:30 pm, Shabbat Music Service
Friday, Jan. 31th, 7:30 pm, Shabbat Service with Torah Discussion
Friday, Feb. 7th, 7:30 pm, Tu Bishvat Seder Led by Kitah Alef
Upcoming Activities
Monday, Jan. 20th, 9:30 am, MLK Breakfast and Volunteering, First Church of Christ, Congressional, Bedford, MA
Monday, Jan. 20th, Book Club, See Temple Announcements for details
Sunday, Jan. 26th, 7:00 pm, Temple General Meeting
Monday, Feb. 3rd, Antisemitism: Coping and Responding in Today's World meeting and discussion
Next L'Chaim Luncheon and Speaker
Temple Shalom Emeth
Monday, December 16, 2019 – 12:30 pm, 
Featured Speaker: Featuring Leslie May-Chibani, Assistant Director of Minuteman Senior Services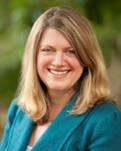 * * * HEALTHY AGING * * *
Proactive steps to mental and physical health An overview of Minuteman Senior Services
Enjoy Wraps & Salads from the Pressed Cafe
RSVP: by December 10th to Ellen @ rsvp@shalom-emeth.org.  Suggested Donation: $12 per person
We always appreciate help with desserts and/or fruit. Please indicate if you can help when you RSVP.
---
Rabbi Abramson in the News
Rabbi Rocketpower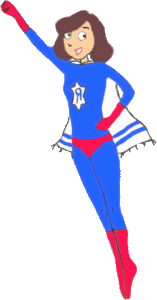 Did you know that our rabbi is the author of the Rabbi Rocketpower series of children's Jewish holidays books?
She is the first-ever female rabbi superhero.
Oy vay! Up, up and away!