Temple Shalom Emeth: A Welcoming Reform Jewish Community in Burlington Massachusetts
We are a vibrant and welcoming Reform Jewish congregation. We provide a rich spectrum of opportunities for our members to express their Judaism through worship, education, music, community service, and social events.
Our community gathers weekly for Shabbat Services.  Please refer to our calendar for dates and times.
Check Out Our Music Video: SHALOM!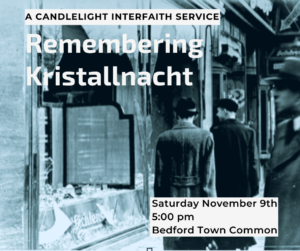 Interfaith Thanksgiving Service
Monday, November 25, 2019, 7:30 PM
Please join us for our annual Interfaith Thanksgiving Service, this year held at Temple Shalom Emeth. Members of Burlington's Interfaith Clergy Council, our temple band and other music groups in town.
Rev. Trina Portillo, minister of the Burlington Presbyterian Church, will speak.
Upcoming Services
Friday, Nov. 8th, 7:30 pm, Simply Shabbat Service
Friday, Nov. 15th, 7:30 pm, Simply Shabbat Service
Friday, Nov. 22nd, 7:30 pm, Brotherhood Shabbat Service
Monday, Nov. 25th, 7:30 pm, Interfaith Thanksgiving Service
Friday, Nov. 29th, 7:30 pm, Simply Shabbat Service
Upcoming Activities
Monday, Nov 4th, 12:30 pm, L'CHAIM Luncheon & Speaker, Moving Forward with Hope
Monday, Nov 4th, 6:30 pm, Adult Education, Introduction to the Talmud
Saturday, Nov 16th, 10:00 am, Torah, Food & Schmooze


Rabbi Abramson in the News
Rabbi Rocketpower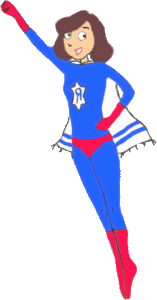 Did you know that our rabbi is the author of the Rabbi Rocketpower series of children's Jewish holidays books?
She is the first-ever female rabbi superhero.
Oy vay! Up, up and away!