The Religious and Ritual Committee, along with the Rabbi and Cantorial Soloists Don Levey and Ben Silver are working hard planning for the High Holy Day season, to ensure that you have a spiritual and uplifting High Holy Day experience. Toward that end, we have devised a schedule of services and we reiterate Religious and Ritual policy for your information.
Please see the remainder of our schedule of services for the High Holy Day season of 5778 appears below:
Simchat Torah, Friday, October 13th at 6:30pm. Simchat Torah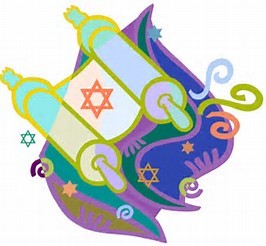 Please join us for a *Pot Luck Dinner and Dancing with the Torah as we welcome our new Temple families and celebrate the holiday of Simchat Torah.
*Dinner is 6:00-6:30 P.M.
Service and Celebrations begin at 6:30 P.M
This is a Dairy/ Parve Pot Luck Dinner and OnegDue to disclosed food allergies; please NO tree nuts, peanuts, and mushrooms.
Please contact Caryn Eichenbaum (rsvpcaryn@shalom-emeth.org) who is coordinating the Pot Luck and Oneg.